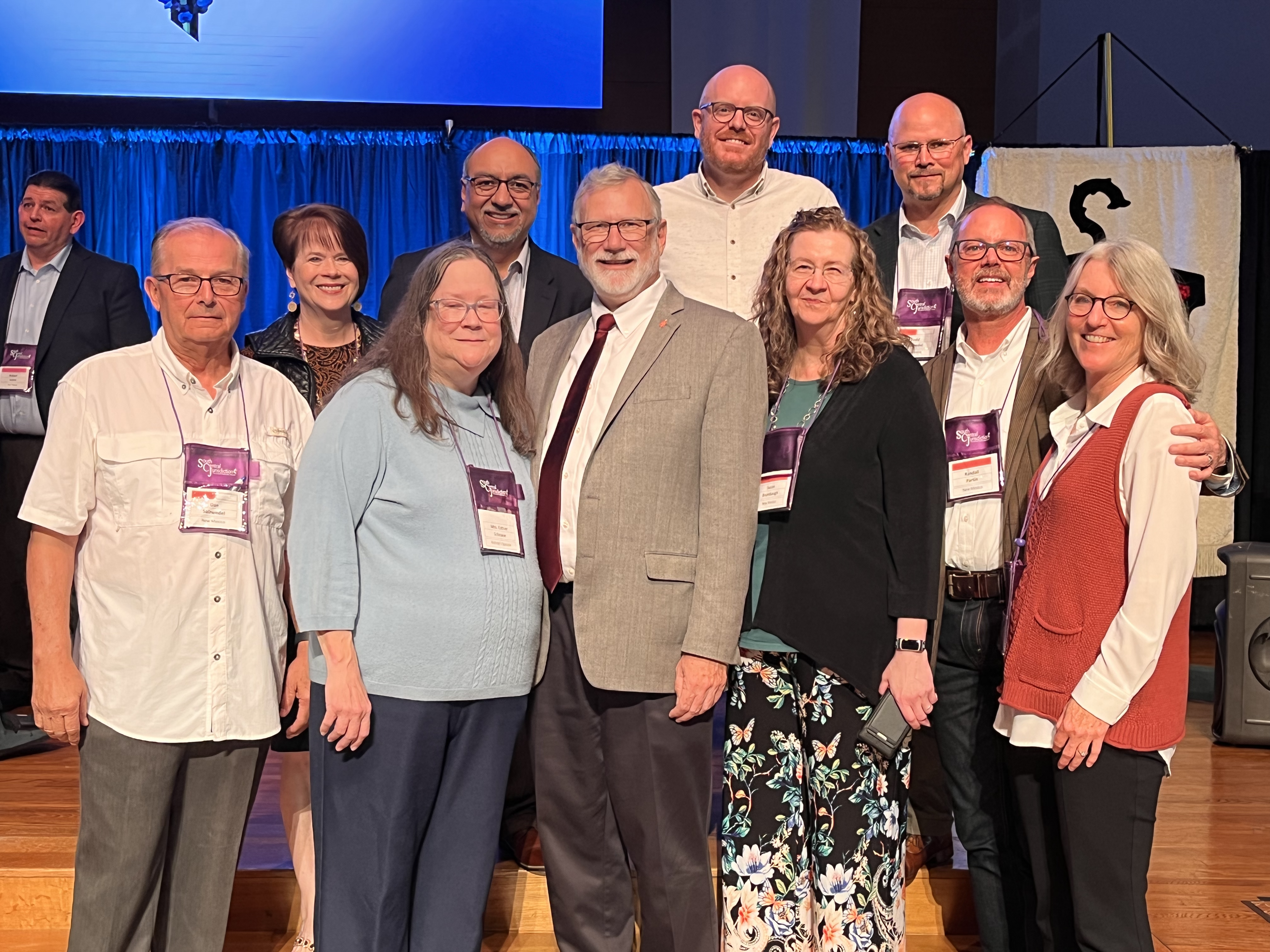 The 2022 SCJ Conference began on Wednesday, November 2nd. The delegates gathered to elect 3 bishops.  In an unprecedented fashion, the 3 bishops were elected on the first ballot.  The bishops elect are: Laura Merrill, Dee Williamston and David Wilson.  Bishop Elect Williamston is the first Black woman elected to the SCJ.  Bishop Elect Wilson is the first Native American elected to the Denomination.
To view the Conference Flickr Image Album: Click Here
For the Jurisdictional Conference Flickr Image Album: Click Here (credit Todd Seifert)
Bishops were assigned to their conferences by the Jurisdictional Episcopacy Committee.  Bishop Schnase will continue episcopal supervision of the NM Conference.  Assignments are as follows:
Resolutions Submitted & Adopted:
NM Conference Delegate and SCJ Conference Boundaries Committee Chair, Dr. Susan Brumbaugh presented a resolution for the Boundaries Committee to continue their work on the number and boundaries within the jurisdiction and to present their recommendations at the 2024 Jurisdictional Conference.  It was approved.

A request from the floor was made by Rev. Stan Copeland to investigate 3 retired bishops who had been supporting and promoting the GMC in UMC churches.  The Council of Bishops has 30 days to respond.