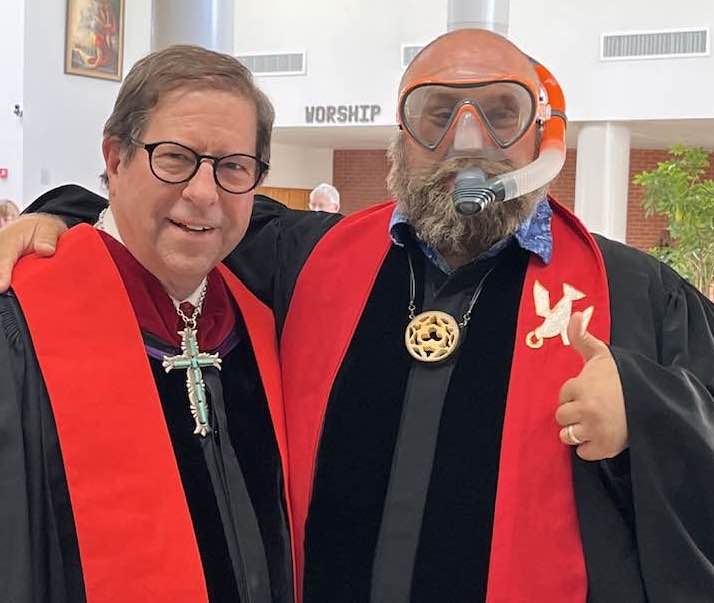 2023 Annual Conference
The New Mexico Conference celebrated its Annual Conference on June 14-16, 2023 in Las Cruces.  Bishop Schnase presided over a Conference that while needing to acknowledge the "elephant in the room" or disaffiliation, yearned to move past this season and lean into what God's will is for us going forward.  Click below for photos of Annual Conference.
Photos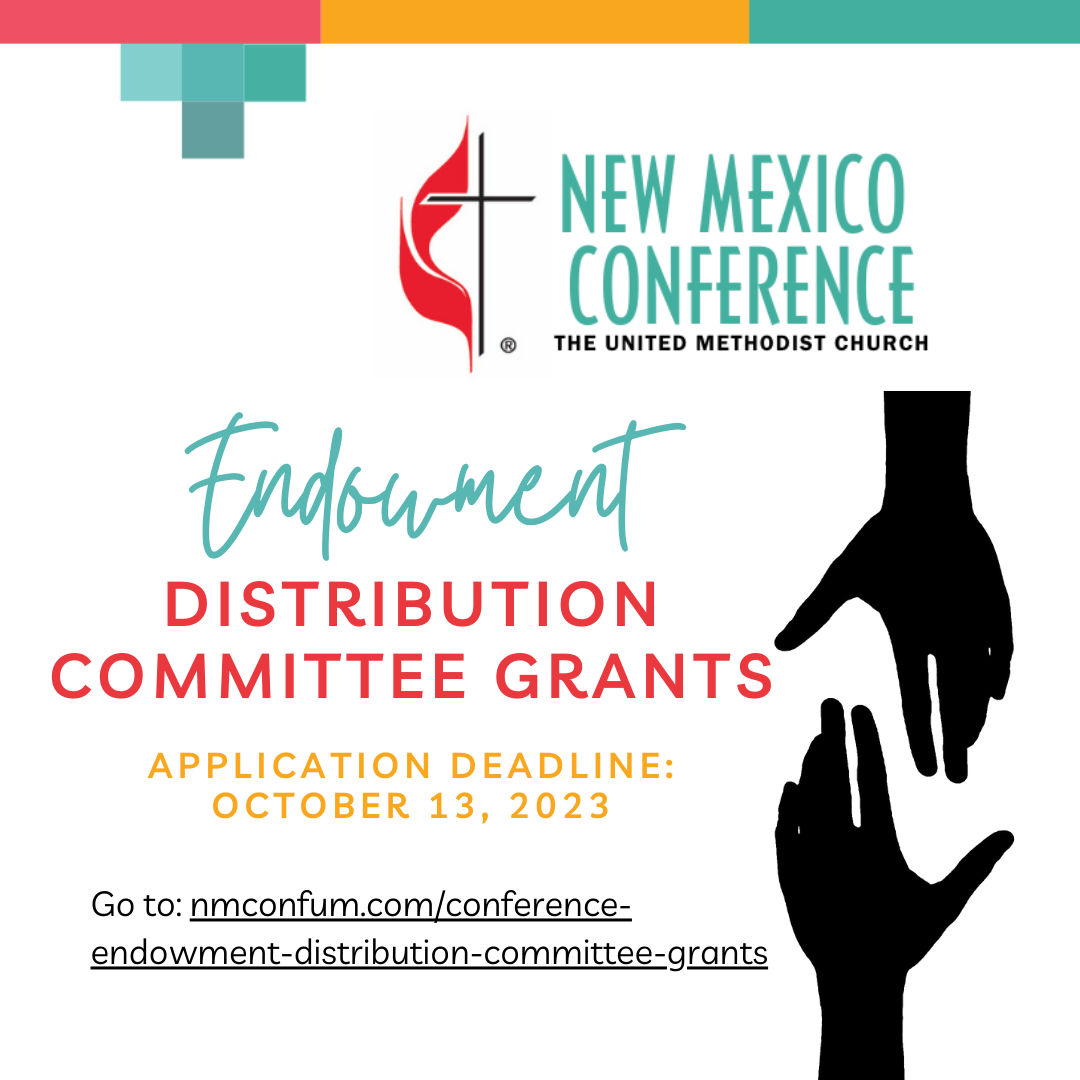 Endowment Distribution Grant App Process Open
There are thousands of dollars available to fund local church ministries!  Don't miss out! 
Click Here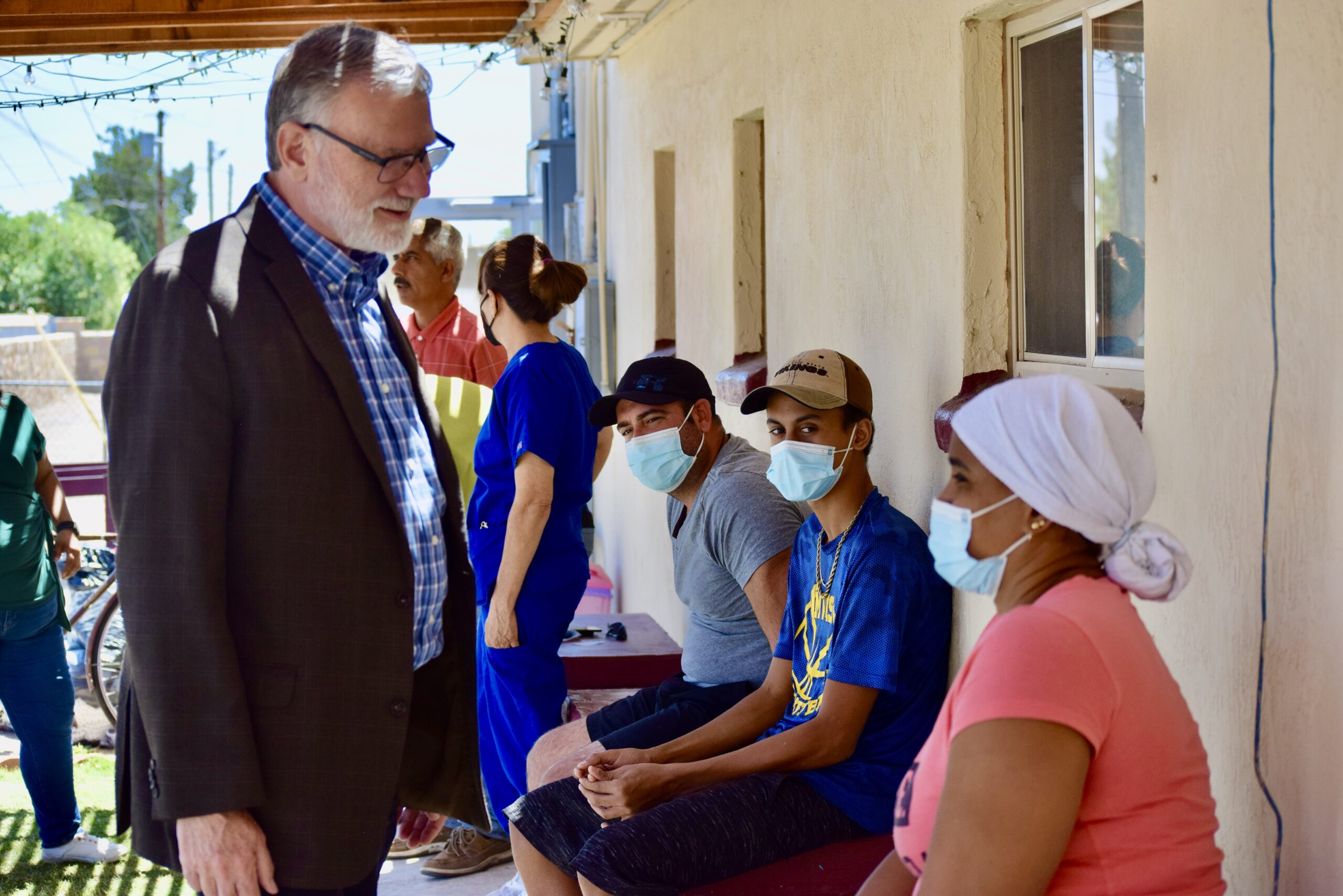 El Calvario Gives Thanks!
On behalf of the members, staff and volunteers for the El Calvario Immigrant Advocacy Center, I would like to thank all of the individuals and churches for their very generous donations of sock, t-shirts and underwear and other resources for our immigrant Hospitality Center. We were truly amazed and do believe we should be well stocked for the rest of the year.
God's grace remain with you,
George Miller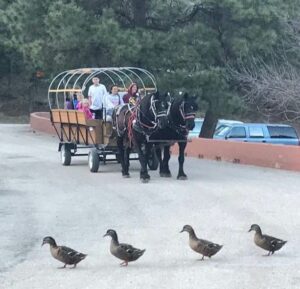 Fall Clergy Retreat - Oct 16-19
SAVE THE DATE, NMAC Clergy & Pastors!
Click for more
Electronic Newsletter
Subscribe to the weekly Conference e-Newsletter.
An archive of past stories posted in the newsletter may be found on the News & Events page.  Events may be found on the Conference Calendar.  Contact: Alli Newsom, Communications Director: email
Subscribe
Submit News & Events
Please submit news stories, events and photos here!
Share Now