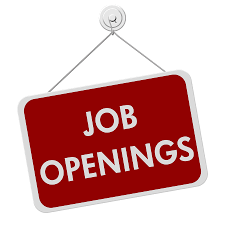 ---
Position Title: Four Corners Native American Ministry Executive Director
Location: FCNAM Office - Shiprock, NM
Salary Range: $45K-$55K as negotiable plus benefits
Position Summary: The Executive Director (ED) provides leadership and direction for the Four Corners Native American Ministry (FCNAM). Working in conjunction with the Board of Directors (Board) the Executive Director will oversee the financial, personnel, strategic plan, and operational management of the ministry. Other key duties include fundraising (including grants), marketing, and community outreach. The Executive Director reports directly to the Board of Directors.
Send Resumé to FCNAM.board@gmail.com
---
Position Title: Director of Music Ministries
Salary: $22,000(20 hrs/week)
Qualifications: A working knowledge of sacred music, particularly church hymns; familiarity with various genres of sacred and secular music; and a passion to serve Jesus Christ and His Church.
Job Requirements: This person will recruit for, train, direct, and support our chancel, children, and bell choirs; share music with the children in our childcare program; encourage and empower people to participate in music ministries; with the pastor, plan and coordinate music for weekly worship and special services; and build relationships with, and bridges between, persons outside the church and Asbury UMC.
 Letters of Interest shall be accompanied by a resume and at least 2 references, and be sent to Rev. Joe Whitley, revjoe@asburyabq.org.
---
Position Title: Director of Children, Youth & Families
Location: University UMC-Las Cruces
Salary: Dependent upon experience and qualifications - $15/hour minimum.  30 hours/week. 
Purpose: Responsible for leading, coordinating, and supporting the various ministries with and to children, youth, and families in accordance with UUMC's stated mission to make disciples of Jesus Christ for the transformation of the world.
Qualifications: Will be able to conceptualize, articulate, and carry out his/her work as ministry education, fellowship, mission, and outreach for transforming the world. They will support the overall ministry of UUMC by living a life that reflects the highest level of moral integrity, by faithfully attending UUMC worship services, by seeking continued growth both spiritually and professionally, by protecting the reputation and integrity of others through strict confidentiality, and by serving as a key team player, helping guide the church to fulfill its overall mission.
Job Requirements: Minimum age of 23 to comply with UUMC Safe Sanctuaries Policy. Experience in a wide range of ministries in the local church, particularly with respect to children, youth, and family ministries. Familiarity with the structure, policies, teaching, and mission of The United Methodist Church.
For Questions or Information: Call 575.522.8220 or email. To Apply for this position submit: A letter of interest, Your Resume, A list of 3 references with contact information
Mail or hand deliver to:
University United Methodist Church Office 2000 S. Locust St.
Las Cruces, NM 88001
EMAIL to: office@uumc-lc.org
Online go to: http://uumc-lc.org/job-opportunities/
Review of applications will begin immediately and will continue until the position is filled.