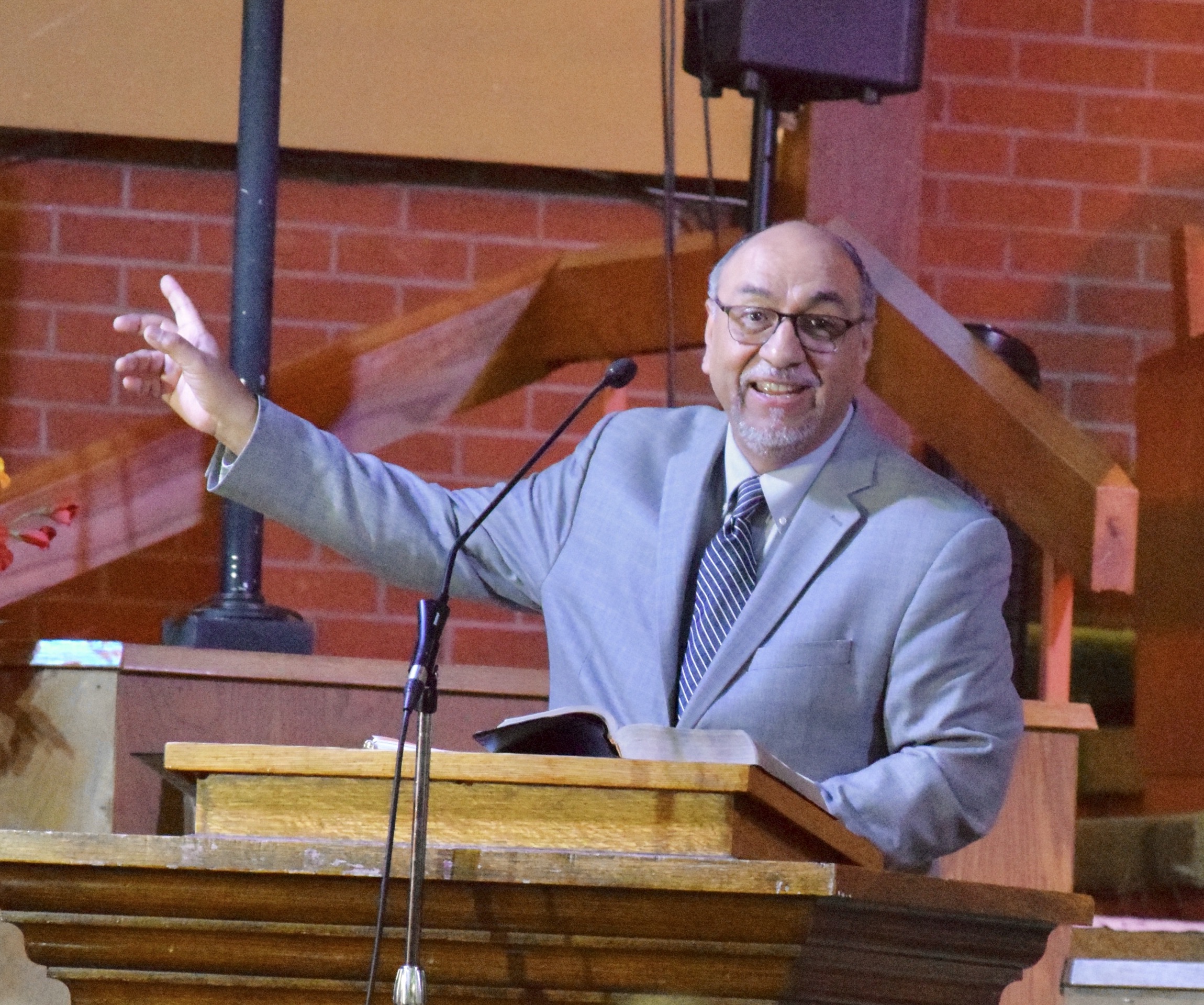 By Rev. Dr. Eddie Rivera, Provost
Have you ever needed to see a sign of hope? Ever needed a sign that things are going to be all right? Ever needed a sign that you were going to pass the test, or that she wasn't going to break up with you, or a sign that confirmed that God was calling you to a challenging ministry? Have you ever needed a sign that God was still present or that life was still worth living? Sometimes people want to see signs about their future to have hope in their lives.
Consider the example a deacon at a Baptist church that Chuck Swindoll refers to in his writing. He wanted to be a pastor, but he didn't want to spend years at seminary. Would God approve of him buying a fake seminary degree from an online degree mill? The deacon concluded this was certainly God's will after he read First Timothy 3:13 from the King James Version. It reads: "For they that have used the office of a deacon well purchase to themselves a good degree." (That never happens with Methodists by the way!) Indeed, all around us, there are well-meaning people looking for signs to alleviate their confusion and desperation.
We have entered the season of Advent (from the Latin "ad-venio – to come to,") which, historically, is a period of prayer and fasting when Christians prepare themselves for the coming of Christ as the love of God incarnate. This year, however, celebrating Advent may be challenging as we see the presence of spiritual darkness affecting our world and its many institutions. This is what darkness produces in both our society and the individual: Darkness limits our ability to see the whole picture. Our spiritual vision is limited when we are in darkness. Also, darkness diminishes our ability to walk with confidence. So, our spiritual walk with Christ becomes slower and uncertain. Darkness creates a sense of isolation, damaging our ability to connect with brothers and sisters.
In the Old Testament, God raised the Prophet Isaiah to warn the People of God about the power of darkness. His message came at a time when an invasion of foreign countries was imminent and people were confused and desperate about their situation. The Prophet Isaiah then invited God's people to have a vision of hope where darkness was no match for the power of light: "Nevertheless, there will be no more gloom for those who were in distress…The people walking in darkness have seen a great light; on those living in the land of deep darkness a light has dawned…For to us a child is born, to us a son is given." (Isaiah 9:1-6)
Beloved, in the midst of all the challenges we may be going through, the season of Advent is an invitation for us to see with eyes of hope the vision God has prepared for us. Do you see what I see? The God of the Universe decided to dwell among us so He could walk with us during our times of struggle. The Creator of all things has come to make a way where there seems to be no way forward. The One who said: "Let there be light" is shining His light in our darkest moments. So People of God, be encouraged that Emmanuel, is here with us and because of His presence we can hope for a better future! Do you see what I see?!