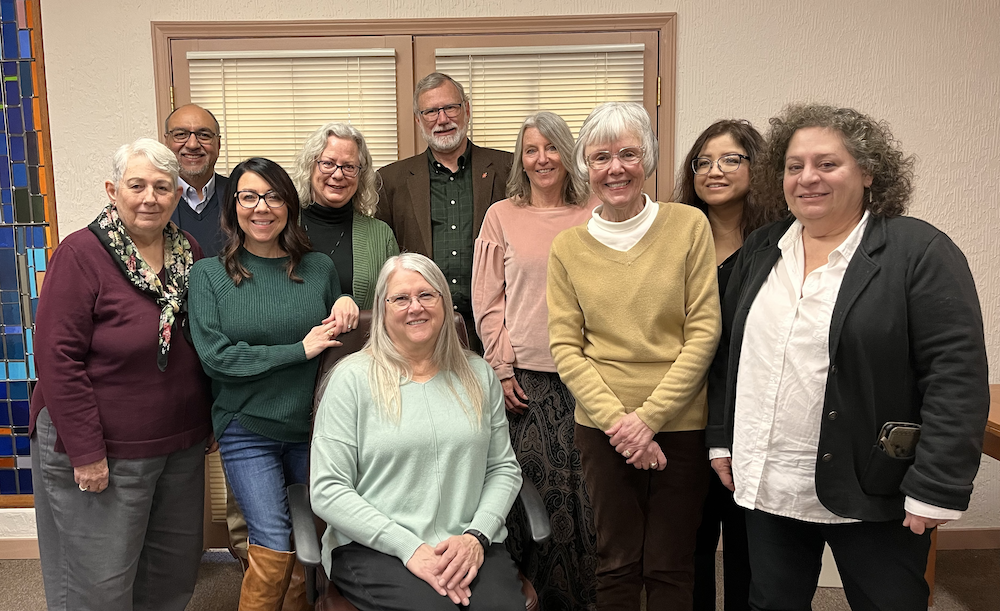 Thursday, January 19th was the Bishop's NMAC Administrative Assistant, Diane Lippitt's last day in the Conference Office. We celebrated her ministry to the Conference, the Conference Staff, and to Bishop Schnase with a little gathering. Bishop Schnase and his Río Texas Conference Executive Assistant, Dalia Trevino were able to participate. They were visiting to attend several meetings and discuss the transition of Alli Newsom taking over Diane's duties for the NM Conference.
Diane has served the NM Conference since 2014 in a number of capacities. Since Bishop Bledsoe's retirement, she'd been serving Bishop Jimmy Nunn in the NWTX and Oklahoma Conferences, along with the NM Conference. When Bishop Nunn's Assistant announced her retirement in December, Bishop Nunn asked Diane to move to Oklahoma to fill the vacancy. She'll officially begin work in Oklahoma Conference on February 1st. If you'd like to send Diane your well-wishes and blessings, she'll still have access to her NM Conference email for a while: dlippitt@nmconfum.com.
We're greatly saddened by Diane's departure but we wish her every blessing in her new position and life in Oklahoma.