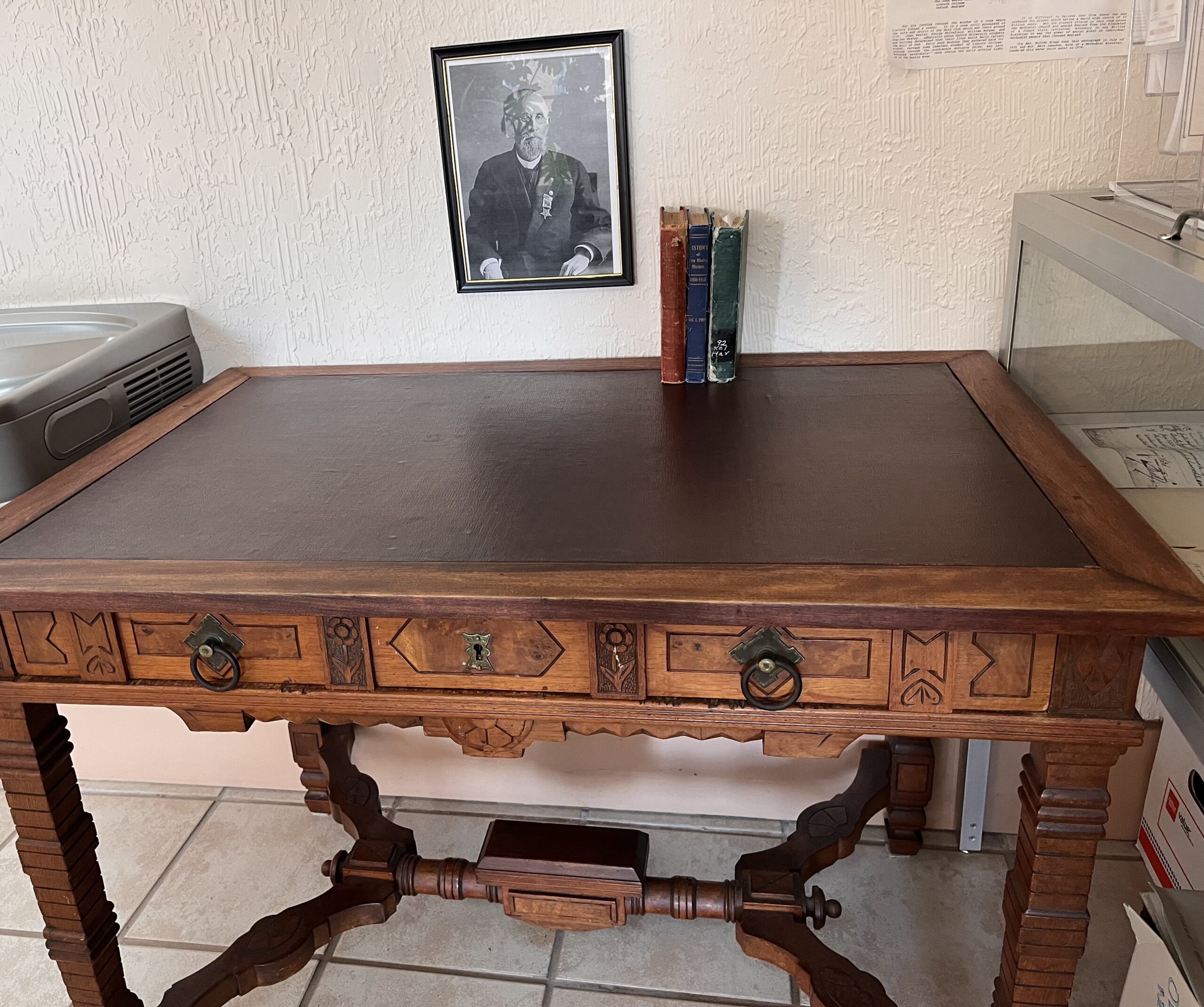 by Rev. Will Steinsiek, NMAC Archivist
Many years ago I spoke with a woman living in California, who was seeking more information about her family. Her family had in their possession several books and a desk once used by Rev. Thomas Harwood.
A member of that family, Geoff Brosseau has now donated the Thomas Harwood Desk to the NM Conference Archives, along with a rocker that belonged to Mary Emma Harwood. The New Mexico Conference Historical Society agreed to pay the substantial shipping costs, so that this desk and chair could be preserved in the NM Conference Archives.
We are pleased to have played a part in returning this desk upon which so much history was written and recorded. It is a tangible reminder of the incredible contribution made by Thomas Harwood and those early Methodist pastors.
The Thomas Harwood Desk can now be found just outside of the entrance to the Archives, where it will serve as a place where researchers can also use it to review documents from the archives.