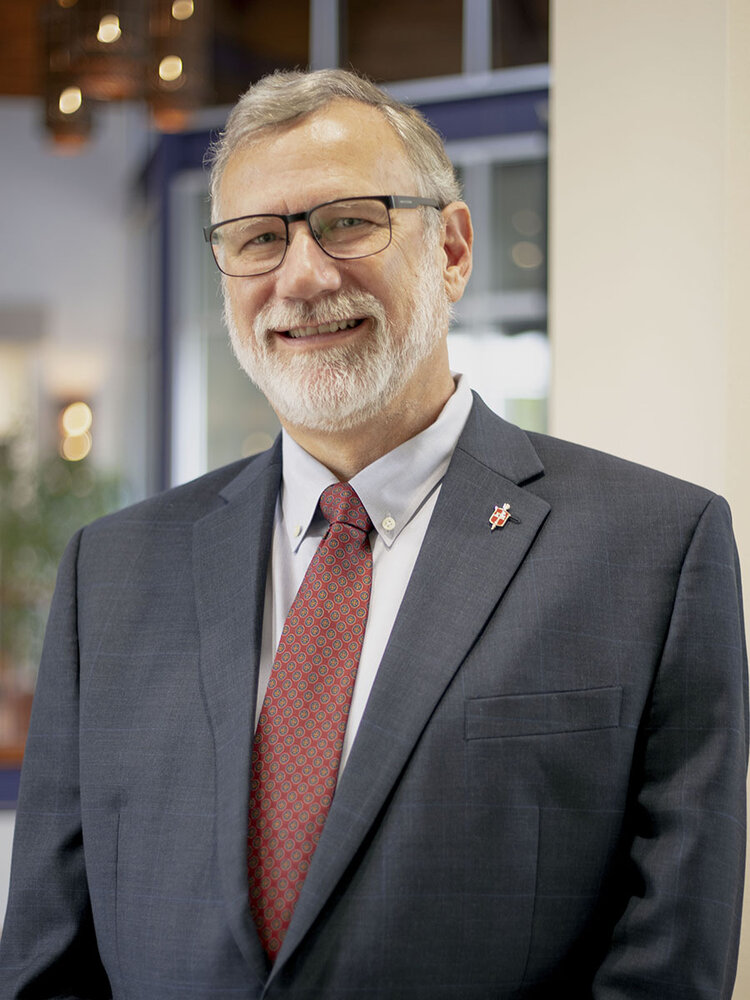 To contact Bishop Schnase, please call his Administrative Assistant, Alli Newsom: 505-255-8786, ext. 111 or by email.
Robert Schnase currently serves as bishop of the Río Texas Annual Conference and began episcopal supervision of the NM Annual Conference on January 1, 2022.
He was assigned to Río Texas in September 2016 after serving twelve years as the bishop of the Missouri Annual Conference. Prior to his election as bishop in 2004, Schnase served for 15 years as senior pastor of First United Methodist Church, McAllen, Texas. The congregation became known for its extensive mission and outreach, reaching younger generations, and bicultural ministry. He also served congregations in Harlingen, Texas and in Great Britain.
Schnase was born in Eagle Pass, Texas and grew up in Del Rio, Texas. Schnase is a graduate of the University of Texas at Austin with a B.A. in Psychology (Phi Beta Kappa). He received his Masters of Divinity from Perkins School of Theology at Southern Methodist University.
Bishop Schnase is the author of the bestselling books: Five Practices of Fruitful Congregations, Five Practices of Fruitful Living, Practicing Extravagant Generosity, and Seven Levers: Missional Strategies for Conferences, and Just Say Yes: Unleashing People for Ministry. His latest book is a Revised and Updated Edition of the classic Five Practices of Fruitful Congregations.
Schnase currently chairs the board of directors of Wespath (formerly known as the United Methodist Board of Pensions). He was invited to serve on the Commission on a Way Forward in 2016. He is frequently invited as a teacher and speaker at United Methodist annual conference gatherings and functions, as well as conferences of other denominations. He has taught at conferences in Ecuador, Costa Rica, Puerto Rico, the Philippines, Hungary, Canada, South Africa, Jamaica, and Germany.
He enjoys outdoor activities including birding, fishing, kayaking, walking, and photography. Schnase lives in San Antonio with his wife, Esther. They have two adult sons, Karl and Paul.