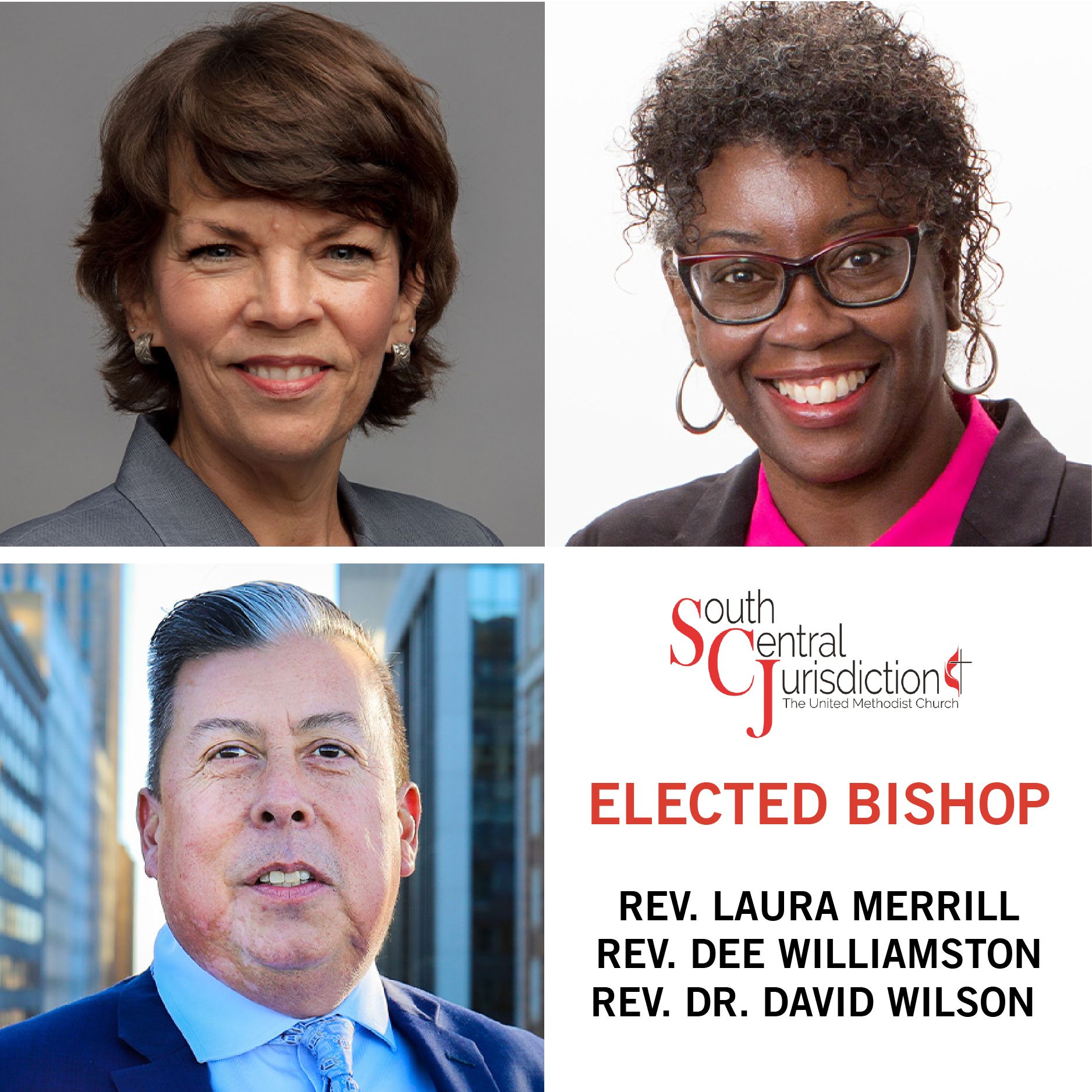 The South Central Jurisdiction elected its three new bishops in the first ballot: Rev. Dee Williamston, Great Plains Conference; Rev. Laura Merrill, Rio Texas Conference and Rev. David Wilson, Oklahoma Missionary Conference. Bishop Schnase was presiding during this unprecedented session. The Conference floor erupted as soon as Bishop Schnase announced the results of the ballot. The Jurisdictional Episcopacy Committee will meet tomorrow to decide where the new and current bishops will be assigned.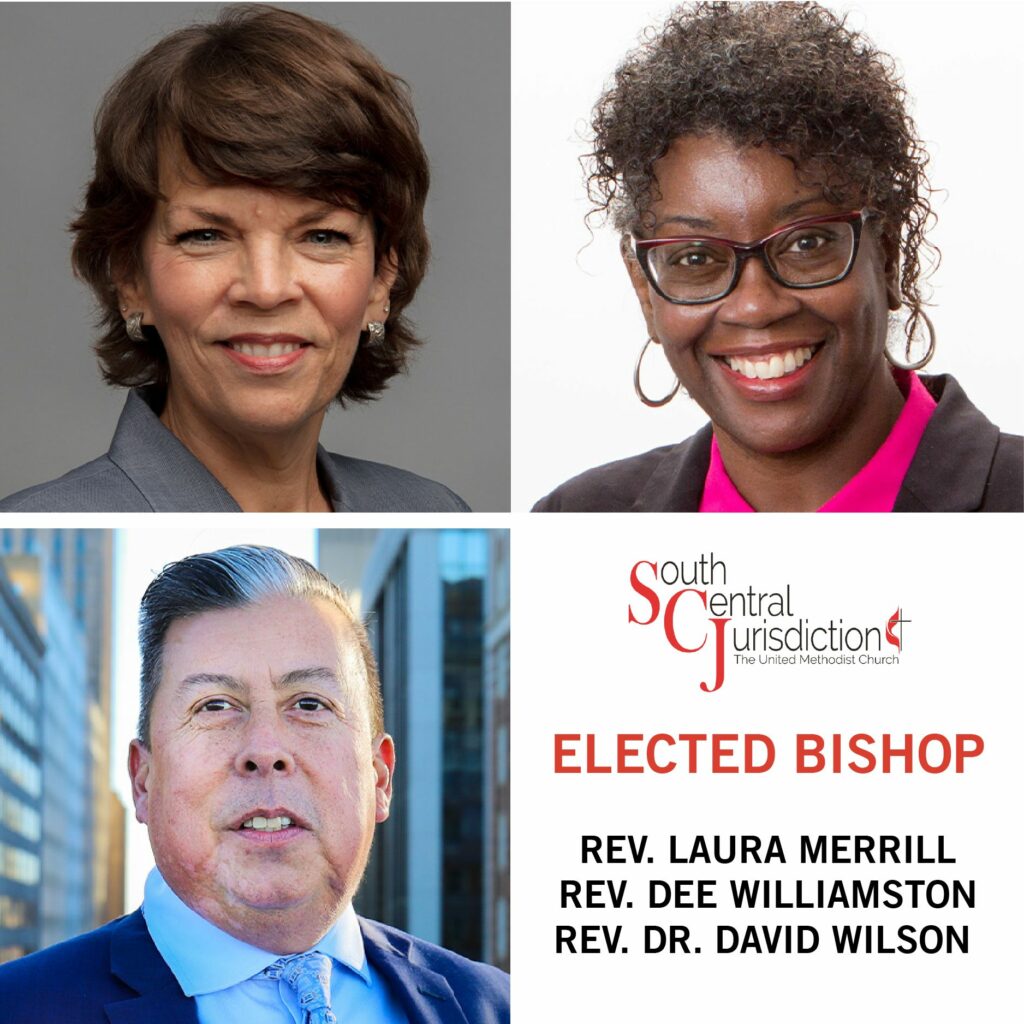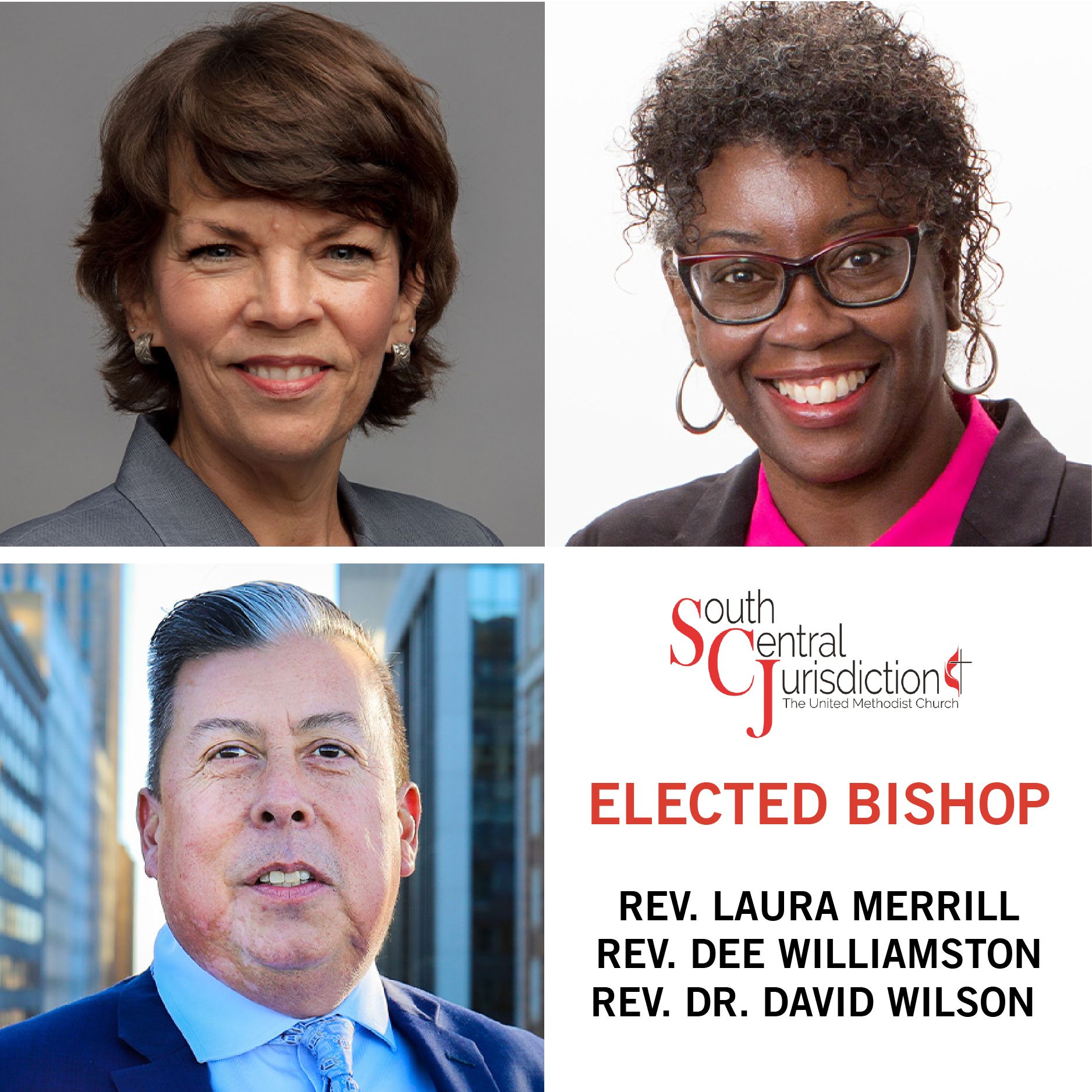 The New Mexico Conference Episcopal Candidates: Rev. Dr. Randall Partin and Rev. Dr. Eddie Rivera each received fewer than 50 votes, which put them out of contention. Both have shared previously, that they would be happy to continue the work that they are currently doing.
The SCJ Conference will continue as scheduled tomorrow. If the schedule changes, we will share an update.