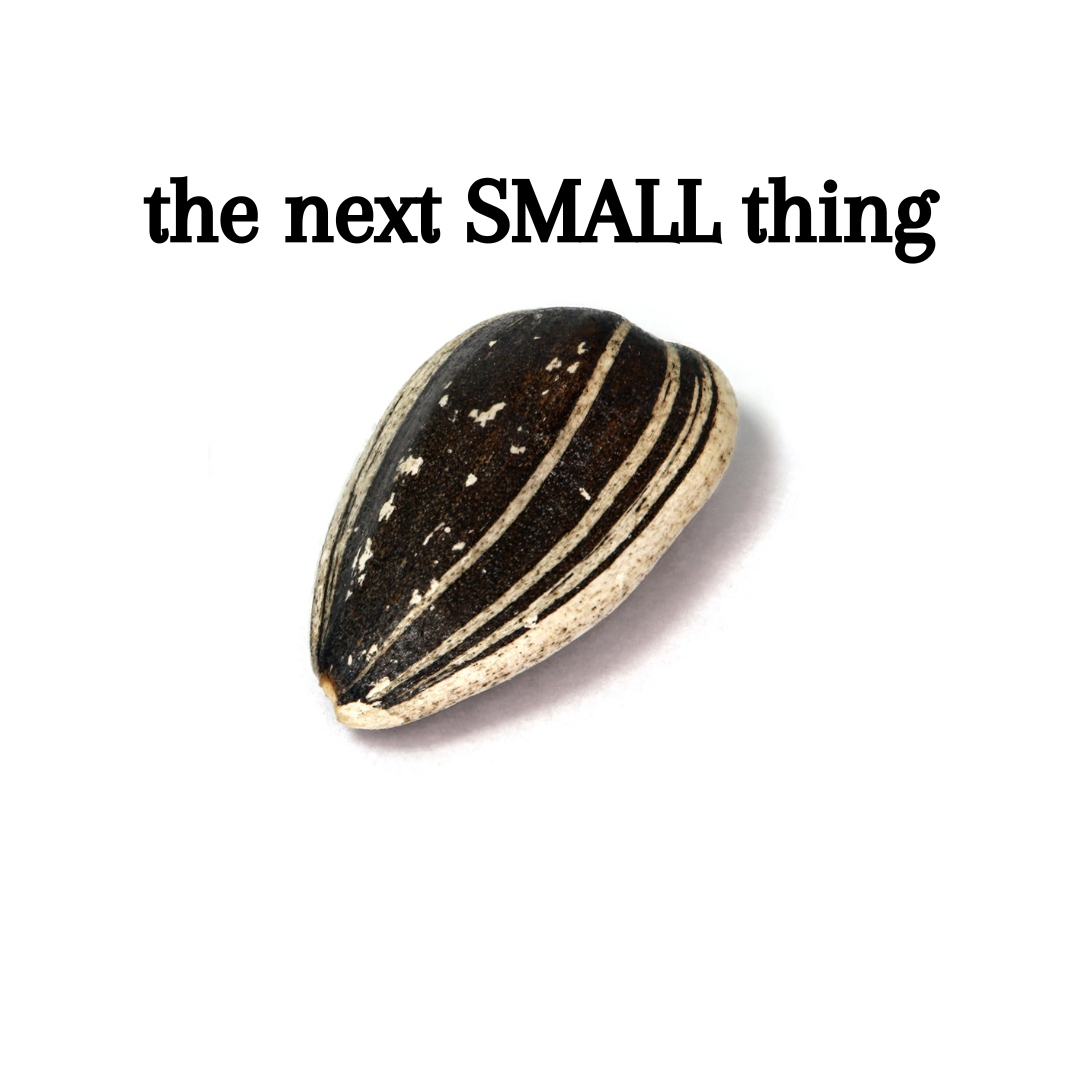 The NM Conference began production on the "Pastors in Pews Podcast" four years ago. With Rev. Dr. Scott Sharp as our jovial and insightful host, we interviewed pastors from all over the NM Conference and sometimes outside the Conference. The conversations were wide-ranging, informative and impactful for many listeners and we're so grateful to everyone who took the time to participate.
Scott and I felt that the podcast had run its course and during these last few months, we've been considering our next podcast foray. After all that churches have been through, our sense is that we all desperately want to move forward into what God's calling us to next. Given this season, we've spit-balled a few areas of interest but the one that "stuck" was, "the next SMALL thing."
What do we mean by "the next SMALL thing"? We all know that a drive in our society is finding "the next big thing". And, it's no secret that for ages the culture of the UMC elevated churches that filled more pews, brought in more offerings, had more young families on their roles. A constant aggravation for churches every statistics season was the focus on numbers – for good reason.
Now that the worst of the pandemic is behind us and disaffiliation dust has mostly settled, we look around and realize that most of our churches would be considered medium to small. If we continue to prioritize size over engagement in our churches (no matter the size), we'll miss the "good fruit" right in front of our eyes. We need to celebrate and honor the "seeds" and the smaller churches and ministries that are making an impact in their communities. We want to provide information and service for those who don't have the resources. We have to listen to the voices that we haven't heard because others are too loud and more conspicuous. This is what our podcast/videocast will aim to do.
The podcast will still drop on a monthly basis. One change is that we'll follow the trend of offering both an audio only podcast and also record and share the video. There are times when conversations become so animated that a videocast is much more entertaining. It'll also give us the opportunity to use visuals, if it'll help to share content more effectively.
We hope that this next focus of the Conference pod/videocast will add to your listening/viewing pleasure. If you know of anyone that might speak to something "small", please contact me at: alli@nmconfum.com. Stay tuned for our first "the next SMALL thing" pod/videocast.