By Alli Newsom, NMAC Communications Director
While we join the rest of the Jurisdiction in celebrating the election of the three new bishops who were elected during the 2022 Jurisdictional Conference, we would be remiss if we did not acknowledge some disappointment that neither of our two candidates were elected. We asked Rev. Dr. Randall Partin and Rev. Dr. Eddie Rivera to share their thoughts.
Rev. Dr. Randall Partin: "Over the past few months, I have had the privilege of being on this journey of discernment, offering myself as a candidate for the office of bishop. It has been a journey, and I never would have taken the first step, or many, many others, if it were not for the encouragement, prayers, and affirmations of so many of you. I have been blessed beyond measure, and could not be more thrilled for our denomination by the outcome of this week's elections. I'm so grateful that I will continue to be serving alongside you all.  Bless you."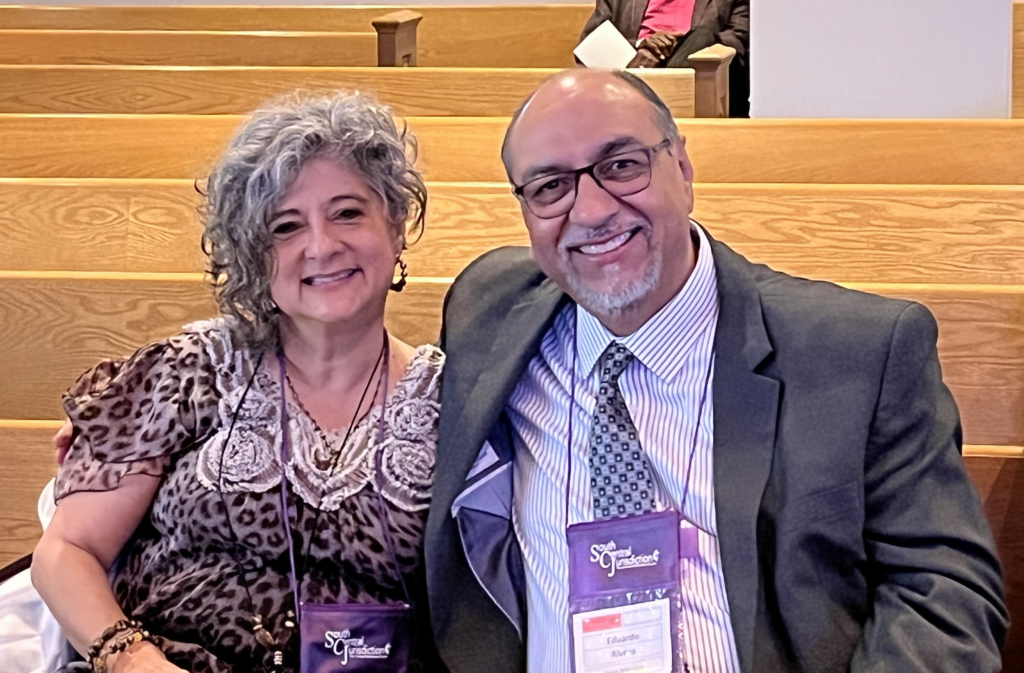 Rev. Dr. Eddie Rivera: "Hilda and I are thankful with the many expressions of love and support from members of the New Mexico conference delegation and from clergy and lay people from around our beloved conference. I am looking forward to our shared ministry that God has prepared for all of us in the New Mexico Conference."
It takes much soul-searching and prayer to decide to offer oneself to be considered for an episcopal seat, especially given this contentious time in our Denomination. We are blessed as a conference to have the courageous leadership of Eddie as Provost, Randall as our CFA Chair and Senior Pastor to one of our largest churches, and the reassignment of Bishop Schnase to our Conference. They'll need our prayer as they do the hard work. Thanks to all three of these men for what they have done and what they will be called upon to do in the future. God bless them.