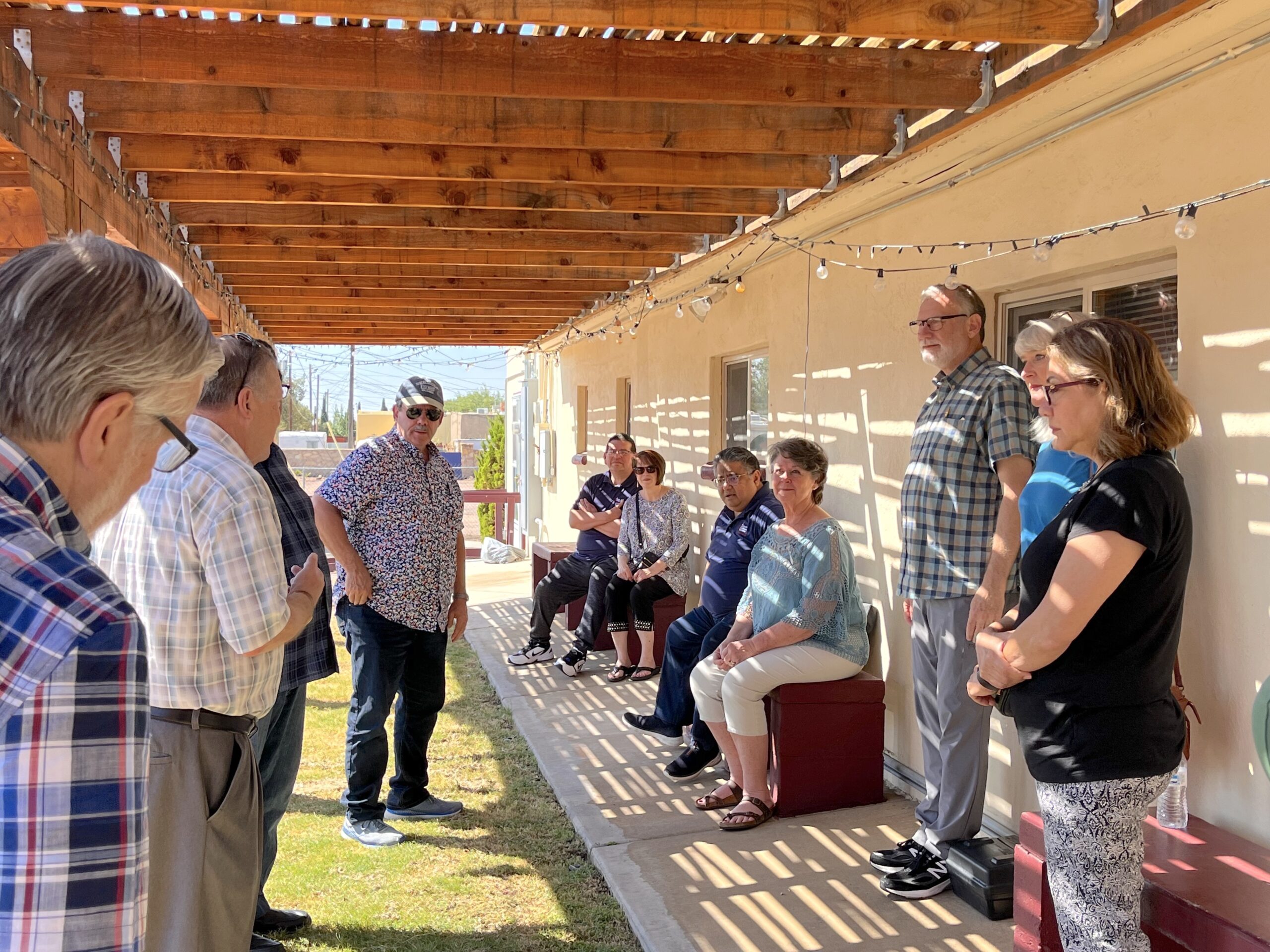 The NM and Rio Texas cabinets were able to experience and learn about the migrant shelter and ministry at El Calvario UMC in Las Cruces. We are incredibly grateful for the efforts and impact of this ministry. While we were touring the small facilities, a bus arrived to drop off about 50 people – mostly single mothers and their children. They came from Venezuela, Nicaragua, Brazil and Bolivia. Not surprisingly, they looked exhausted and frightened. Susana Torres, the facility director welcomed them and made sure they knew where they were. She and the staff assured them of shelter, a meal and a shower. Susana provided a short orientation in Spanish to let them know how the shelter works and what will happen next. They made it clear that arriving at the shelter does not automatically grant them asylum. There's a long legal process that will follow. They provide as much information and reassurance as they can.
As soon as they can, they feed the families a good, hot meal. To date, they have offered over 10,000 meals. In addition to a shower, new clothes of all sizes are available, if they want them. Families receive hygiene supplies, medical care, and anything else they need during their short stay. Staff and volunteers meet with the families to make travel arrangements to their sponsors and family in the US. Susana said that New York, Chicago and Denver are the most popular destinations. Staff and volunteers provide transportation to the bus station and the airport. This is all offered with a sense of care and dignity.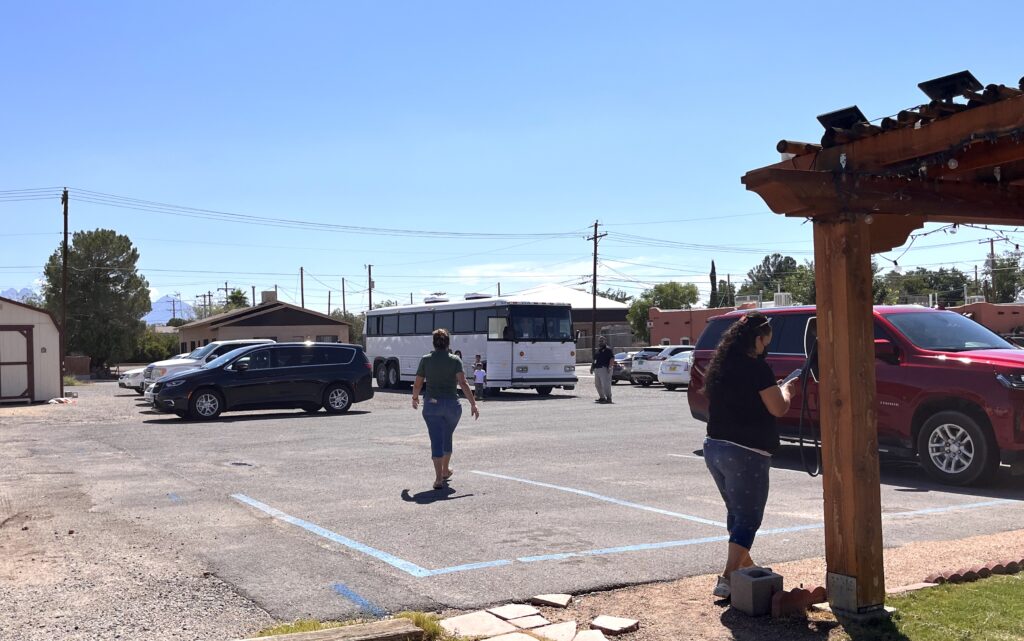 Dignity means every person matters. Dignity means each person is a child of God. Dignity means we must offer real authentic care because each person is valuable and precious in God's eyes. We saw dignity offered at El Calvario that day.
Susana also mentioned that one of the items they really need is shoes of all sizes. At the border, they take most of the immigrants' shoes (or shoe laces) and leave them with Crocs that are way too big. The shelter's always looking for donations of new clothes, underwear, and socks.
El Calvario has outgrown its current facilities. Pastor George Miller explained that over the last three years, they've been in the process of planning for growth. El Calvario resides in an historic area of Las Cruces, so every building plan needs to be supported by the city, which can greatly slow down the process.
About 6 years ago, the shelter received a grant from the NM Conference to add a shower and an industrial grade kitchen. That was a huge step forward at the time. However, to serve this community more fully, they need additional restrooms and showers. They also require a place to more comfortably process and house people overnight. El Calvario receives grants and support from the United Methodist Church, TMF, NM Conference, and federal grants.
We were given freeze-dried apples during our visit, which are made right there in the facility. Freeze drying helps in preserving and shipping food more efficiently. They were very good. At El Calvario, you can get a very tasty snack of apples and a generous portion of dignity!
The visit left us wanting to do more. If you're interested in finding out about El Calvario UMC Shelter and offering support, the website is: https://resiliencylc.org/.